Issue I
PRESIDENT RICHARDS

IN AN AFFAIR?
Rosier, Roslyn

President John Richards of the United American Magical Democracy has been rumoured to be in an affai, according to Witch Weekly sources..
The 40 year old president of the American Magical Government has been rumoured to be having an affair with his Secretary of Defence, Joel Gideon (seen on the photograph, lighting the president's cigarette).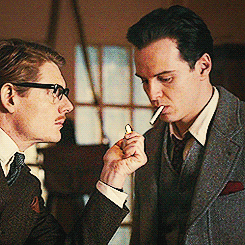 According to sources, the leader, who is famed for his support of Britain and France in the wars of the WHPS and Duxterra and his lover have been seen on several occasions leaving and entering hotels together. The president, whose wife died before the WHPS war, had not addressed any rumours, however Gideon has alluded to this, stating in an interview that "[me] and the President are very close, even outside of Office".
Richards is finishing his last term as President, and this 'affiar' has been met with speculation throughout the community. Is this true? Send your responses to the Witch Weekly P.O Box 0830, witches!
Witch Weekly's Exclusive: Interview with Lena Schmidt
Tyrell, Selena
We cought up with The Holyhead Harpies' very own Lena Schmidt, after their glorious Victory against the Ballycastle Bats in the Quidditch World Cup, and we discussed everything from Quidditch to Sisterhood, Dating and family.

Miss Schmidt!, it's a pleasure to meet you, I'm a huge fan! I'd like to start off with a massive congratulations, your team played a superb game against the Bats in the final! How are you feeling about it now? Has it sunk in?
Lena: Not properly! It still feels like a dream, really, and I'm sure the rest of the team would say the same!
What do you think you see in the future of the Harpies, especially with the British Premier League?
Lena: Oh, we definitely want to keep winning in the future. Touch wood.
You must spend a lot of time with the girls, travelling across the UK playing matches - it must build some serious bonds. Have you girls developed some sort of sisterhood or soemthing?
Lena: "Definitely - we're basically siblings now. We don't avoid the squabbling, either!"
Who squabbles the most with who?
"Everyone, really, but it's never too serious, promise - Althea's usually the one who does the peacemaking. She's the mum friend. I think Gaia gets into the most fights outside the team, though."
With such a busy schedule - do you have time for a personal private life?
Oh, yes. There's a lot of family time at home, like my personal favourite, 'Schmidt Candy Mayhem Night'. I'm pretty sure that's the favourite of my siblings Blake and Boyce, too.

Tell me about Schmidt Candy Mayhem Night!
Well, we send Blake to buy sweets, then we sit around and eat it. There's a lot of chocolate frog card swapping, and a lot of Hogwarts gossip.
Okay, and is there a 'someone special' in your life currently?
Not at the moment, no. I've been hearing some rumours, though.
Oh yeah? What rumours?
"I'm apparently dating Morgan, which is completely untrue - there's a six year age gap here, people. And Gossip Ghoul's been doing some musing.
"Do you think any truth will come from it?
Definitely not.
Witch Weekly Style Update: Fall Wizardswear
Rosier, Roslyn
We all know how hard it is to actually get men to dress well. As if the struggle wasn't hard enough without them being more stubborn than a bundimun stain on your favourite carpet. With Fall upon us, and Gladrags Wizardwear's new autumn collection out, I've got some tips for you to help dress your man!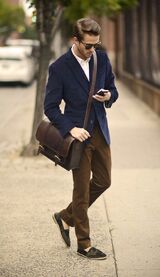 The Look on the right is currently one of my favourites. The Blazer itself is a lovely colour that is technically a winter colour, but when contrasted with the satchel and chinos it works to make a beautiful ensemble. The chinos themselves are a Gladrags Original make, a beautiful oak colour, which is just neutral enough to go under most robes, as with the shoes. The fall colours play beautifully with the texture of the chino-corduroy fabric, giving them a layered look. Kudos to Gladrags for placing those sunglasses on the model, it makes me feel like it's a look that can be worn during a late-summer, sort of August/Septembertime day, while we've got the remnants of the warmth still there. But I think that the real showstopper with this look is the satchel. It's so beautifully designed, using real Mooncalf leather. It completes the look so well - and it can be used so holistically; could you be holding some important ministry papers, or your NEWT textbooks? - the possibilities are endless!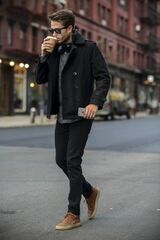 The look to the left is for a few more colder nights here. The centrepiece of this look is that beautifully designed black pea-coat. Any elegant wizard would be proud to wear such a finely crafted garment. Now the great thing about this is it can be dressed up and dressed down; which makes it a very versatile piece of clothing. The slim-fit trousers here are also very comfortable, and could be worn day and night, it's completely up to the wearer. One of my fashion faux pas are bad cardigans. The lambswool-cashmere blend cardigan here is a warm and stylish solution for those chillier evenings around October-time. If I saw someone wearing this, I'd try and get him to put a ring on it ASAP.
Witch Weekly: Agony Aunt
So there's this boy, and I've been lowkey trying to get him to talk to me but he won't even look at me! What do I do?"
Go for a full makeover, and look your best. When he sees you and can't help but talk to you, you completely disacknowledge his existence - why should he only care when you look pretty? You need to stop worrying about him and worry more about real life! Also keep dressing fabulous, ugh, this is not elementary hour here, people!

What's your one piece of advice when going for a job interview? Now the main thing here is to firstly ensure that you know in your mind that this job is yours. Don't let anyone or anything get in your way, you're playing to win. The key to this is background research! The more you know, the more information you have stored up in your brain to wow your interviewer. Also, a cute pencil skirt, and pretty eyeliner wings help, too.

I keep hearing the girl next door to my dorm crying at night, what should I do?
Ask her if she's crying because of that outfit.
Editor's Letter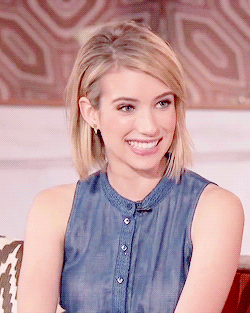 Welcome to this week's edition of your favourite wizarding magazine, readers! I'm so glad that you've bought this edition of Witch Weekly! We've got extra special features this week. An exclusive photoshoot of the Wimbourne-hunk Aeron Schmidt is this week's special, alongside your regular weekly style update and horoscope. I do hope you enjoy it.

While I've got your attention, we're still hiring writers. If you feel like you've got something to say, send me an owl! BUt otherwise, kick back and enjoy the magazine.

Yours,

Roslyn Rosier, Editor-In-Chief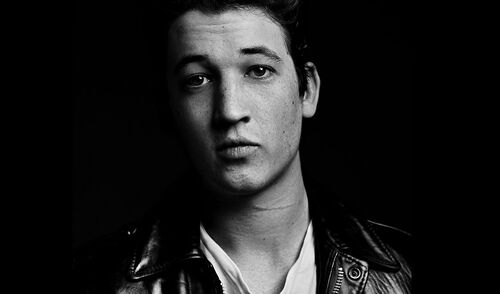 AERON SCHMIDTRISING STAR
Rosier, Roslyn
Ladies and Gentle-ghouls, you've spoken, and it seems that your Wizard of the Week this issue is none other than Schmidt Hearthrob and quidditch sensation, Aeron Schmidt. I caught up with the hunky 24-year-old beater and was quite pleasantly surprised at how big his
heart
is.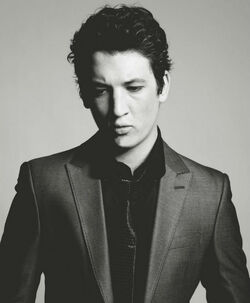 Aeron, who's just moved back to the British and Irish league for this upcoming season has just transferred from the Luxembourger team, The Bigonville Bombers. Schmidt told me he was excited to play for his new team, the Wimbourne Wasps, and predicts nothing but greatness for the team.
We at Witch Weekly are all for chasing your dreams, so when we asked him about giving advice for young people getting into quidditch, he had to say "First of all, don't knock it untill you try it. Don't let any doubts stop you from doing it. There's nothing like getting on a broom, feeling the wind in you face, the adrenaline pumping through your body... It's like no other feeling and I encourage any one thinking about playing to do it. It's a great sport." He was very coy but also added that "You never know if Quidditch could be your passion or not. I know it's mine and I couldn't be more grateful to be able to play!"
Long story short, Aeron Schmidt is truly as beautiful in heart as he is in body, and we were truly honoured to have him for this photoshoot. Swoon away, ladies!
Meet the Ballycastle Bats!
Josephs, Rhian
Three of the team's members: Margo Thompson, Caitríona Ó Cléirigh and Sabina Fleming.

Everybody loves the Ballycastles, and fresh from the final of the World Cup, the other teams better be ready for this talented team to take the league by a storm! Witch Weekly had the privilege of meeting and interviewing the seven members of this team, and here they are, ready to answer your questions!


So, fresh off the World Cup final - what's next for the Ballycastle Bats?
Keeva
: Well, we will be playing in the British and Irish Quidditch League this upcoming season, although that shouldn't be a surprise. We've also gotten some new players, obviously, and I've switched positions, so we need to just get that situated and just train. I think that's our main thing right now..? The training and the league, that is.
Ah yes, the league - is everyone looking forward to that?
Sabina
: Who isn't excited?!
Your fans are curious, and they have some questions for you. First of all, do you have any pre-game rituals, or things you do to prepare before a match?
Gilbert
: I'm as curious as they are to find out about any of those! I know there were back at the Harriers, so if there's any interesting ones here I'm down.
Margo: Not exactly. We just goof around till the match starts. None of us like playing stressed.


What are your biggest fears about professional quidditch? Does the job affect your work life balance?
Keeva
: There's a lot of fears that I personally have about quidditch. Mainly the injuries and stuff like it. Getting hurt is part of the game and it happens often, so it's quite nerve racking to go out there when you know the beaters are going to gun for you and those you care about most, like Margo.
And the rest of the team. The fans can be quite crazy too if you make the wrong play and there's been a quite a few attacks to me alone after or before games. So I guess the fame is also a fear of playing professionally?

Sabina
: I must say, I do think we're all afraid of seeing our teammates acquire injuries, though undoubtedly to varying degrees.
We're all curious - who might possibly be your biggest competition this year?
Margo
: The Harpies, definitely, seeing as they won the World Cup. Maybe even Puddlemere, but as for the rest, we'll just have to wait and see.
Gilbert: Maybe the Kestrels.


And one last question. Since the World Cup, have any significant changes happened? If so, how will they affect the team's performance?
Aerich
: Tristan Kelly, Bella Beckett, and James Boyle. We lost three of our players after we lost the World Cup. The loss of the game itself was hard, and the loss of your friends added to it takes it's toll. The Bats remain fortunate, we also gained three proven assets in Caitríona Ó Cléirigh, Sarohildi Auttenburg, and Gilbert Schweinsteiger. We are professionals. Any drama any of us might have gets left on ground before the game starts. If we let changes affect how we play when it counts we wouldn't be much of a team.
Margo: No matter how many changes occur, a good player doesn't let it affect him/her.
Witch Weekly Style Update: Formal Eveningwear
Rosier, Roslyn
With fall upon us, style divas like you and I have got formal dinners and events that we just have to attend. It's a drag, but it comes with it's positives; namely - dressing for the occasion. However, I've seen many a fashion-faux-pas in such events so stick with me to give you tips on choosing the perfect dress for eveningwear.

The first step when it comes to choosing the right dress is definitely the colour. It's so important to dress in seasonal colours. SO, currently we're at Autumn, so you'll want to avoid bright colours, and pastel. Anything that's light or bright have gotta go! You want something which is a very rich colour, but also elegant and bold. The look to the right is a perfect example, the purple hue stands out and is a very eye-catching shade. It's complimented well by the purple embroidery on the bustier, especially considering that it's see-through organza fabric that makes up the top half, the dark contrasts with the light. Similarly, the embellishments on the skirt are subtle, but very effective. The black stands out ever so slightly against the purple, creating an elegant texture.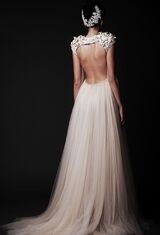 Now to the left is a more avant-garde look. From the embellishment to the headdress, it gives off a more otherkind vibe, which I think looks fantastic for really top-end events. The headpiece looks very well-crafted, and you can tell that it's not something you could pick off a rack. It works extremely well with the shoulder-padding, giving the look something of a swan-queen feel. This is coupled with the pleating and length of the skirt, giving the dress a very regal look and style.
Witch Weekly: Agony Aunt
What tips do you have for passing your OWLs and staying fabulous at the same time?"
At the end of the day, try your hardest. Don't push yourself to the point where you physically and mentally are drained completely. Think of a schedule, and stick to it. Occasionally give yourself days off. Go shopping, hang with friends, get a manicure. You see what I mean? Life's all about balance and if you can balance your school life with your personal life at fifth year, you have your life sorted. SO even if you feel like you're a mess, you're fifteen! It'll work out.

My man is moving way too slowly, and I need something fast paced. What do I do? If he's not listening to your needs, then girl, you need to dump his sorry ass for someone who can keep up with you and respect what you want from a relationship. But if you haven't already - talk to him? Is there something in particular that's making him hold back? You gotta find out!

I keep seeing couples everywhere! WW, who's gonna love me?
You don't need a
man
! You need to learn how to love yourself! Because if you can't love yourself how in the hell are you gonna love somebody else?

Written in the Stars: Horoscope
Madam Camille Antoinette
Hello, my doves. I am Madam Camille, professor of the Divine Arts at Hogwarts School. I was approached by the team at Witch Weekly to write some predictions based from the horoscopic signs for the next week. I had no hesitation, as I absolutely love the magazine. So, let us see what the stars have destined....

ARIES ♈
With Mars in passing, you're at the perfect time to exert your leadership. Take control of the situations that the stars throw at you, and chew them up. This is your time to shine, Aries.

TAURUS ♉
Venus is in your favour this week. You need to make the most of it, and focus on your love life. Propose to your significant other. Or, make big sweeping gestures towards your sweetheart. It's time.

GEMINI ♊
Mercury's passing does not look positive this week. Keep your friends close, and your enemies even closer, as they'll be trying to get you. Watch yourself.

CANCER ♋
I see positive vibes coming for you, Cancers. I think with luck on your side, you should take this opportunity to, for once, make a grand gesture. You've not got much to loose.

LEO ♌
The sun is not shining on you this week, Leo. Lay low, because chances are, you're going to piss someone off severely, and that's not going to be ideal. Trust me, lay low.

VIRGO ♍
Venus is passing for you, Virgo, so get it on! The sex this week is going to be great, so take it at any opportunity!

LIBRA ♎
You're going to find yourself making a huge judgement call at some point this week. Be careful, Libra, because whichever route you pick will result in you losing a friend. Think about what's truly worth it.

SCORPIO ♏
No one likes you. Just remember that this week. No one likes you. So whatever you were gonna do - don't do it.

SAGITTARIUS ♐
Step out of your shell this week. Good things come to those who wait, but even better things come to people who act on their whims. Don't shy away, Sagittarius. CAPRICORN ♑
Leadership is key, and your plans are just a few more steps from being fully complete. It may seem like it's never ending, but remember that sometimes leadership involves driving from behind, not just pulling from the front line.

AQUARIUS ♒
With Uranus out of range, now is not the time for gestures of love. Bide your time and wait, until it's passing back.

PISCES ♓
Neptune is smiling on you, and now is the time to give news to your friends and family. If you play your cards right, they'll accept it with open arms, no matter how zany it is. So don't rush, Pisces.